Cruise Ship Crime Reporting: Lawyer Advocates Greater Transparency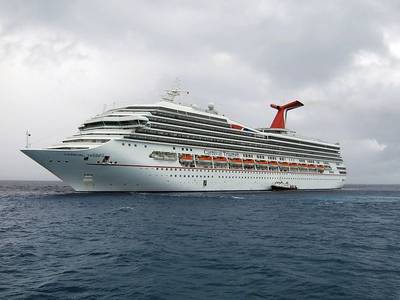 Miami maritime lawyer Charles R. Lipcon, of Lipcon, Margulies, Alsina & Winkleman, P. A. , has met with staff members for U.S. Sen. John D. Rockefeller IV, Chairman of the Senate Committee on Commerce, Science, and Transportation, and the committee itself to discuss transparency in cruise ship crime reporting.
During the meeting, Mr. Lipcon, who has over 40 years of maritime litigation experience, discussed how there is a large discrepancy between the number of cruise crimes that are actually taking place and those that are being reported to the public.

Current maritime law states that only proven crimes are required to be reported. Therefore, if cruise companies determine that no crime has been committed, they do not report them to the FBI.

Given his experience as a cruise ship lawyer , Mr. Lipcon believes the public has the right to know about all crimes – alleged and solved – and what types of crimes are committed in order to better protect themselves while at sea or in port. He suggested to Sen. Rockefeller's staffers that all "alleged" crimes be reported to the FBI and other maritime investigative authorities to improve transparency and enable greater public awareness.

Sen. Rockefeller, who has been actively working on ways to reduce the rate of accidents and crimes on cruise ships, also agrees that the public should have full access to all cruise crime reports. Using statistics compiled from FBI and Coast Guard data, the committee prepared a report titled, "Cruise Ship Crime: Consumers Have Incomplete Access to Cruise Crime Data ," which revealed the number of cruise ship crimes reported to the FBI is 30 times higher than crimes reported to the public, supporting Mr. Lipcon's suggestions that all cruise crimes - alleged or otherwise – should be made public.

Given the inconsistencies in reporting cruise ship crimes, Sen. Rockefeller has introduced the Cruise Passenger Protection Act of 2013 , which would require that all crimes on cruise ships be made available to the public and allow the federal government greater authority over the cruise industry.

While the legislation has the potential to drastically reduce the rate of crime on cruise lines, it is impossible to assume crime will be completely prevented or that all incidents will be accurately reported. Mr. Lipcon stresses the importance for all cruise passengers to know they have a right to directly report crimes to the FBI and other maritime authorities and have the right to consult with a maritime lawyer following any kind of crime or accident onboard a cruise ship.