Boat Transport: Ocean Trade Lines Fix US/Far East Delivery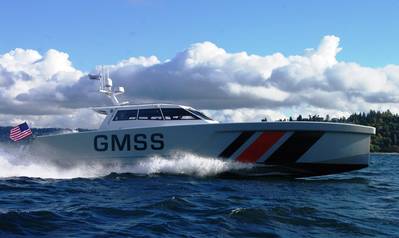 Florida-based boat transporters Ocean Trade Lines orchestrate transport of two Zyvex Marine vessels, Seattle to Malaysia.

Ocean Trade Lines, a leading boat transportation company, has orchestrated the transport of 2 of Zyvex Marine's LRV-17's from Seattle, Washington to Tanjung Pelepas, Malaysia

Last month Ocean Trade Lines, operating out of South Florida, USA, announced that their cargo-yacht-boat shipping services would expand to now service most of the Far East ports of call. Since the announcement was made, the company has seen a major influx in requests for boat transport services to the region. Ocean Trade Lines now offers a bi-monthly direct service to all major ports of call in the Far East.

The 2 LRV's (Long Range Vessels) or LRV-17's built by Zyvex Marine, were designed for fuel efficiency and rough sea stabilization with a range of 1,500 nautical miles and a sprint speed over 40 knots.

Zyvex Marine, headquartered near Seattle is the premier provider of carbon fiber nano-composites vessels and specializes in manned and unmanned variants for an array of operating conditions using the most advanced materials science available.

Although Ocean Trade Lines transports every type of vessel, much of the company's regular clientele includes the commercial boating sector. Using their heavy-lift, semi-submersible ships they have successfully executed the shipment of hundreds of tugs, workboats, supply boats, crew boats, passenger ferries, patrol boats, and barges worldwide.