Transportation Outlook Stable, Declares Fitch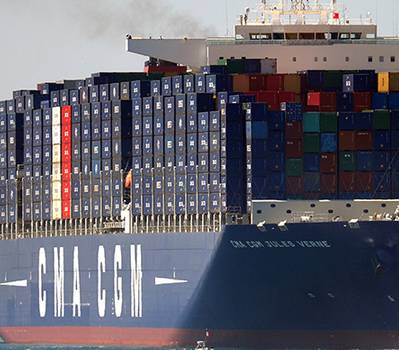 The 2014 outlook for airports, ports, and toll roads is stable despite tepid growth, according to a new Fitch Ratings report.

'The growing use of Public Private Partnership, or P3, transactions to construct new or expand existing projects is largely motivated by limited resources at the state and local level, combined with uncertainty on future federal funding levels,' said Scott Zuchorski, Director in the Global Infrastructure Group.
The outlook for U.S. ports remains stable for 2014, with flat to modest improvements in port throughput and largely stable revenue profiles expected. Macroeconomic trends both in the U.S. and globally will affect throughputs and shifts in trade volumes, though contracts at the largest ports should insulate cashflows from volume volatility.
Effects of shipping alliances on service frequency and cargo volumes, particularly the P3 alliance in 2014, continue to be monitored, as do expansionary capex programs at several ports. Fitch expects ongoing negative pressure on throughput as U.S. consumers continue to exercise caution.

Source: Fitch Ratings' Report