USCG Accepts Hyundai Heavy Ballast Water Treatment System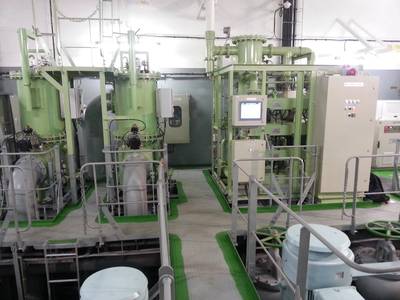 Hyundai Heavy Industries Co., Ltd. (HHI) announced that its electrolysis-based ballast water treatment system, HiBallast, was accepted as Alternative Management System (AMS) by the United States Coast Guard. This comes after the company won type approval from the International Maritime Organization (IMO) in 2011.

According to the Standards for Living Organisms in Ships' Ballast Water Discharged in U.S. Waters, Final Rule, it is mandatory for all new ships built from December 2013 coming into and going out of U.S. ports to install approved ballast water treatment systems. Hyundai Heavy believes the U.S. Coast Guard's acceptance of HiBallast as AMS will play a positive role for the company to win more HiBallast orders for ships operating on US routes.

The Ulsan, South Korea-based company is also aiming to win the U.S. Coast Guard's approval for another ballast water treatment system, EcoBallast, by the first half of 2014. This system sterilizes seawater by using ultraviolet rays.