Trelleborg Opens US Facility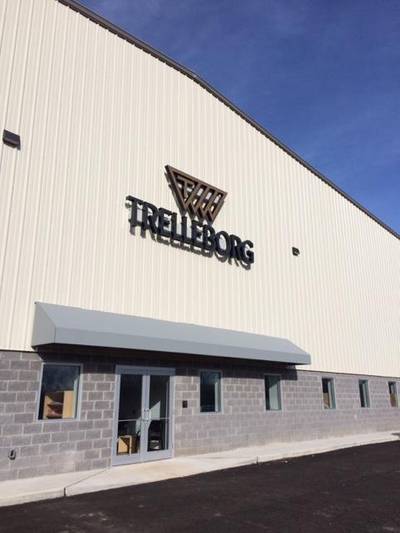 Trelleborg's marine systems operation has opened a new American headquarters in Berryville,
Virginia
, U.S. The new site houses a 36,000 square foot manufacturing facility for foam-based marine fenders and buoys and 9,000 square foot sales and business development office.
All employees from Trelleborg's previous site in Clear Brook, Virginia, have now made the move to operate from Berryville and Paul Welling, previously regional director for the Middle East and
Africa
has moved over to take on the regional president's role in the U.S.
Paul Welling, President for the U.S. business, said, "I'm delighted to be part of the opening of this new site. As a global company, it's important to have a local 'feet on the ground' presence within the regions that our customers operate. The U.S. is strategically very important to our business, and I look forward to working closely with customers in the region."
As part of its ongoing commitment to accelerating performance in a sustainable way, Trelleborg has invested heavily in new, advanced polyurethane spraying and foam winding equipment, which will increase production efficiencies at the new site.
Richard Hepworth, President of Trelleborg's marine operation, said, "It is essential that we are best placed to meet ever-growing customer demands. Our new site in Berryville will allow us to do just that, in terms of both capacity and in developing innovative, cost-effective solutions that enhance safety and improve efficiency."
In addition to the Berryville facility, Trelleborg's marine systems operation opened a new regional sales office in Houston, Texas, U.S. The Houston office serves the local U.S. and Gulf of Mexico region across all product areas: Marine Fenders, Oil and Gas Transfer, Ship Performance, Docking and Mooring, Surface Buoyancy and Service and Support.
As Trelleborg's marine operation representative in the global capital for oil and gas, the Houston office offers business development support, on behalf of the whole business unit, to global projects requiring assistance from within the region.