Sub HMS Trenchant Upgrades with Thales Sonar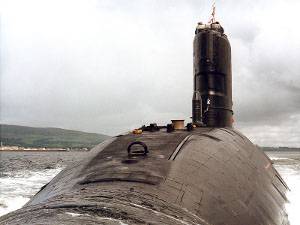 HMS Trenchant, the Royal Navy's (RN's) most capable and up-to-date Trafalgar-class nuclear-powered hunter-killer submarine (SSN), has been ceremonially welcomed back into the operational fleet with upgraded state-of-the-art sonar from Thales.
As part of a major refit programme that started in late 2009, the submarine has been fitted with Thales's world-class Sonar 2076 Stage 5 system, and additional upgrades such as Tomahawk cruise missile capability. A ceremony at Devonport marked the boat's return to service.
Previously fitted with 2076 Stage 4, the upgrade to the new Stage 5 system ensures that Sonar 2076 retains its reputation as the world's most advanced, fully integrated,
passive/active search
and attack sonar suite.
Fleet submarines (Trafalgar and Astute class) combine qualities of stealth, endur­ance and flexibility. Operating on a global basis, these high-speed boats are used by the RN for high-intensity missile strikes, anti submarine and surface unit warfare, surveillance, and inshore and beach reconnaissance.
Thales UK was awarded a contract to upgrade three additional Trafalgar-class and three Astute-class submarines with the Stage 5 system by BAE Systems in February 2010. Once all the work is completed, 2076 Stage 5 will be fully deployed across the RN's SSN fleet.
The Stage 5 inboard replacement programme is the latest in a series of develop­ments to improve the capability, efficiency and through-life cost of the sonar system. The upgrade also delivers an open architecture that allows a high degree of commonality with the Astute and Vanguard-class replacement (Successor) sub­marines, and supports the MoD's vision for the evolution of a common sonar and combat system across the RN submarine flotilla.
Phil Naybour, head of
Thales UK
's naval business, said: "We welcome the news that HMS Trenchant has re-entered operational service. Sonar 2076 Stage 5 rep­resents a world-class sonar capability for the Royal Navy and we look forward to working closely with our partners to upgrade the remaining Trafalgar- and Astute-class submarines."