Yacht Race Leading 70 ft Trimaran Capsizes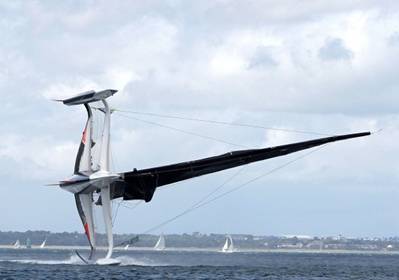 Around Europe International sailing race, Route des Princes leader 'Spindrift' capsizes in Dublin Bay.
Routes des Princes race leader Spindrift skippered and steered by Yann Guichard (FRA) capsized on the first leg of the first inshore race of the day off Dun Laoghaire.

The race organizers report that emergency procedures were activated immediately, and all crew were accounted for.

One casualty was evacuated to hospital.
The process of recovering the upturned 70 foot trimaran is under way.