Three Amver Ships Save Twenty-Seven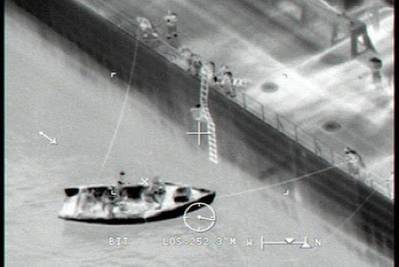 Three different Amver rescues unfolded in the Caribbean in one weekend recently resulting in 27 lives saved.
The cruise ships Disney Wonder and Carnival Conquest rescued a combined 21 Cuban migrants from disabled boats while the bulk ship Desert Hope rescued 6 people from another disabled boat.
Disney Wonder
The first case on Friday, April 11, 2013 involved 8 Cuban migrants in a rustic 15 foot boat dead in the water approximately 8 miles north of Mariel Harbor, Cuba. A U.S. Customs and Border Protection aircraft located the boat and helped the cruise ship Disney Wonder find the location and embark the 8 survivors.
Carnival Conquest
The second case unfolded the following day when the Carnival Conquest located a group of people on a disabled raft waving a white flag approximately 30 miles southwest of Marquesas Key. The cruise ship embarked 13 survivors and coordinated with the Coast Guard to rendezvous with the Coast Guard Cutter Confidence to transfer the migrants.
Desert Hope
The final case involved a search for a disabled rustic boat in the vicinity of Monte Cristi, Dominican Republic. The Amver participating ship Desert Hope was also diverted to assist and found the vessel. While maneuvering to perform a rescue of the survivors, the crew lowered a ladder. Six survivors were taken aboard the Marshall Island flagged ship in good health.