Two Firms Vie for Submarine Batteries Contract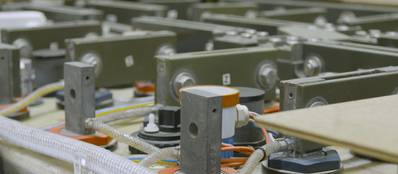 Contracts for the design of the Main Storage Batteries Stages 1 and 2 for the Attack Class submarines have been awarded. PMB Defence, based in Adelaide and Sunlight, based in Greece have been contracted to provide design, prototyping and qualification activities for the Main Storage Batteries. Both organizations will provide shipbuilder Naval Group with the data necessary to select one as the preferred MSB design for the Attack Class program in 2022.
The Main Storage Batteries are responsible for supplying power to the propulsion system of the submarine and to other equipment on-board the ship. They directly impact the safety of the submarine when diving, making them a critical piece of equipment for the platform.
PMB is a supplier of energy and specialized engineering solutions for submarine platforms in Australia. Since 1989 it has continuously supplied MSB' for the Collins Class and more recently have been contracted to design the UK's next generation submarine battery. Sunlight is a submarine battery designer and manufacturer with an extensive knowledge of submarines.
John Davis, CEO, Naval Group Australia said, "The supply contract will be awarded to the organization that provides a technically superior design, represents the best value for money and demonstrates a strong commitment to the program's Australian Industry Capability requirements. Naval Group will continue to work with both parties in a range of areas moving forwards to ensure best program outcomes and the maximization of the involvement of Australian industry in all phases on the contract."