GF Piping Systems Receives USCG Type-Approval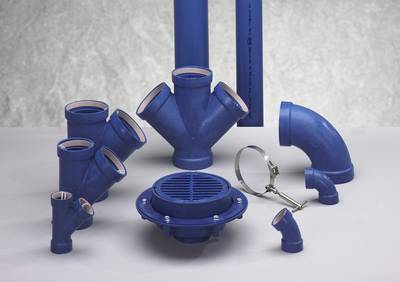 GF Piping Systems has announced receipt of U.S. Coast Guard (USCG) certificate of approvals on its SeaCor and SeaDrain Plus Plastic Piping Systems.
GF Piping Systems is the first worldwide manufacturer to have multiple USCG approvals and the only plastic manufacturing company that has USCG approval to use thermoplastic piping systems onboard. "The new approvals are a significant achievement for us," says Cesar Iglesias, GF Piping Systems' Market manager Marine for the Americas. "The testing procedure to meet USCG's requirements is stringent and with this approval we can offer greater service in the shipbuilding and off-shore marine applications. This is the only USCG approved thermoplastic Drain Waste and Vents System in the world."

Both of the piping systems approved by the USCG meet IMO A753 (18) Part 5 for low flame spread and IMO A753 (18) Part 2 for low smoke and toxicity and are permitted for installation in concealed spaces in accommodations, service and control spaces. The systems need not meet the additional requirements of 46 CFR 56.60-25 (A) (2)* (that requires smoke detectors for all other plastic piping in these spaces.)

The SeaCor Piping System is available in sizes from ½" through 12" with a complete selection of approved fittings. The SeaDrain Plus Piping System is available in sizes from 1-1/2" to 6" with a wide range of Drain, Waste and VENT (DWV) approved fittings.