Uber Freight Expands into Europe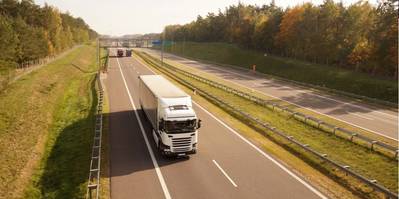 Uber has announced that its lesser-known service, Uber Freight, will be arriving in Europe helping independent trucking companies with logistics.

Next month, Uber Freight will start operations in the Netherlands, marking the unit's first international expansion, the company said.

The newly spun out Uber business unit that helps truck drivers connect with shipping companies sad that Holland was selected as the launch country due to its "dense logistics hub connecting Europe."

"The inroads we have made in the U.S. are exciting, and we recognized from the start that freight logistics is a global industry and an integral part of the world economy. With that, we are excited to announce that we are expanding our operations into Europe," said a press release.

The logistics industry is the backbone of the European economy and a sector Uber is committed to serving.

The European truckload market is a $400 billion marketplace and is the third-largest in the world after China and the United States, yet it still takes dispatchers and drivers multiple hours — sometimes even days — of administrative work to book a single load.

European shippers and carriers have many of the same pain points as their US counterparts and can benefit from the technology Uber Freight has developed.

For example, the European trucking market is experiencing a severe shortage of drivers, and of the time drivers are on the road, 21 percent of total kilometers travelled are empty. Inefficiency of this scale results in shippers struggling to find available drivers to move their goods.

Additionally, small- to medium-sized carriers in the EU make up more than 85% of the total carrier pool, and just like in other international freight markets, they experience the most difficulty connecting with larger shippers.

"When you combine these shortcomings in the market, the price of goods goes up. A more efficient and transparent freight marketplace is something Uber Freight can bring to the table that will pay dividends to all, as well as reduce wasted miles and fuel," said the release.