Shell Adds Ultra-deepwater GofM Block to Perfido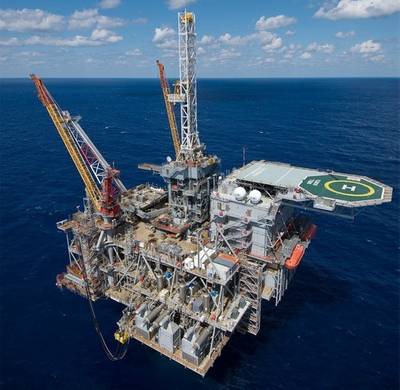 US Bureau of Ocean Energy Management (BOEM) recent Lease Sale 233 added a strategically-located block in the Western Gulf of Mexico to Shell's portfolio.The acquisition of this strategic block marks an important step in Shell's plans for future Perdido development.

Perdido is the world's deepest offshore oil drilling and production platform. Moored in 2,450 metres (8,000 feet) of water in the Gulf of Mexico, it has opened up a new frontier in deep-water oil and gas production.

The Perdido spar was constructed by Technip in Pori, Finland and began its 13,200-kilometre (8,202-mile) journey to Texas in May 2008, arriving in the Gulf of Mexico in August 2008. The 170-metre (555-foot) cylindrical spar was secured to the sea floor and Shell completed the installation of the drilling and production platform on top of it. Around 270 staff living on the platform and an adjacent floating hotel, or flotel, completed the commissioning and hook-up required to produce first oil.


There are 22 direct vertical access wells from the spar, with capability for an additional 13 tieback wells from subsea completions in the area near the platform. The Perdido hull is nearly as tall as the Eiffel Tower and weighs the same as 10,000 large family cars.