University of Mich. To Host Panel on Low Great Lakes Levels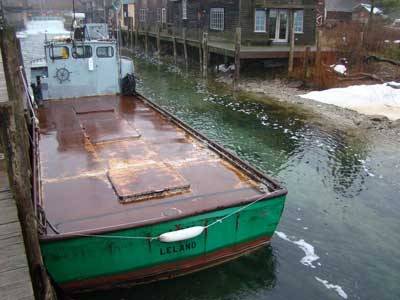 The University of Michigan will host a seminar and panel discussion entitled "Low Great Lakes Water Levels: Understanding the causes and potential consequences" on May 30 from 3-5 p.m. at the University of Michigan in Ann Arbor.

The two-hour seminar and panel discussion will address the drivers of decreased lake levels as well as the management and potential economic implications.

North America's Great Lakes hold the largest amount of available surface freshwater in the world, comprising approximately 21% of the world's total freshwater supply. This ample supply of water supports the very fabric of life in the region by providing clean drinking water and supporting commerce and recreational activities for more than 35 million people. The Great Lakes are a dynamic system, and this is reflected in the hydrological balance and associated water levels of the individual lakes.

In the last several months, Great Lakes water levels have reached historical lows, impacting tourism, shipping, and recreational activities. Through this seminar we will discuss the causes of these low lake levels and the potential impacts to the region's economy.

The event will feature a series of 30-minute presentations (speakers listed below), which will be followed by a panel discussion at the end. A one-hour reception will follow the seminar.

Slated speakers include Dr. Drew Gronewold (NOAA-GLERL), John Allis and Keith Kompoltowicz (USACE) and Dr. Michael Moore (University of Michigan - SNRE).

This event, sponsored by NOAA-Great Lakes Environmental Research Lab, U-M Cooperative Institute for Limnology and Ecosystems Research, and the U-M Water Center, is free and open to the public. It will also be broadcasted live via webcast.

Preregistration is requested.