UNO - 50 Years in Higher Ed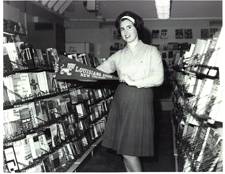 The University of New Orleans (UNO) community is in the midst of celebrating the school's 50th anniversary. Since opening its doors to local students on September 5, 1958, UNO has made monumental contributions to the community through its educational and community efforts.
Built on an abandoned Naval Air Station on the south , UNO was created as a citizen's movement to improve tax-supported education. The university was originally known as in and remains part of the LSU System.
UNO opened in 1958 with 63 faculty members and nearly 1,500 students at a cost of $15 per semester. Today, UNO has nearly 600 faculty members and close to 12,000 students. UNO was the first southern public university to open its doors as a racially-integrated institution. This was accomplished against the desires of some state officials who supported continued segregation and UNO opened to some criticism and turmoil because of it. Today, UNO is recognized for its racial and ethnic diversity, and its students represent more than 95 nations and all 50 states.
From the beginning, UNO faculty and staff worked diligently to build the school, and in 1963 UNO launched its first advanced degree programs starting the process of becoming a full graduate and research institution. These first programs were in chemistry and physics. UNO, 's only urban research University, was awarded over $35 million in sponsored research in 2007-2008.
Because , at the time the 15th largest city in the , did not have any institution of public higher education, residents of the city and area had little or no opportunities to advance their education. Through the decades, UNO has provided with an opportunity that did not exist before 1958.
Over the years, UNO has continued to grow, opening an East campus on the former site of the Army's Camp Leroy Johnson, the in Metairie and a campus on the north .
Following Hurricane Katrina in 2005, UNO was the only university in to reopen during the fall with a modified "mini-semester." More than 300 classes were offered at the in and at other satellite locations and more than 860 classes were offered online. The administration was determined to fulfill its mission of providing the educational opportunity for its students in spite of the catastrophic situation around them. Chancellor Ryan provided a clear direction for faculty and administrators spread across the world in the post Katrina days to do as much as possible to provide continuity to UNO's students.
UNO programs include, but are not limited to, Film Production, Jazz Studies, Naval Architecture and Marine Engineering, Hotel, Restaurant and Tourism Administration, Biotechnology and Environmental Sciences.