CDC Reports on Unsanitary Cruise Ship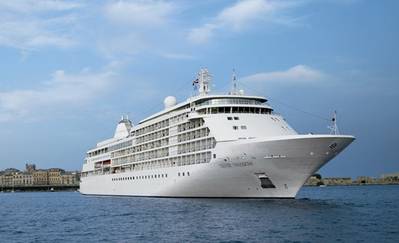 The U.S. Centers for Disease Control and Prevention released a report outlining the unsanitary conditions that led to a failing inspection aboard Silversea Cruises' Silver Shadow last month. In a surprise inspection in Skagway, Alaska on June 17, the 610-foot luxury vessel received a failing score of 82 out of 100 from the CDC.

The report documents a number of violations including improper storage of raw, cooked and ready-to-eat food. It was reported that food along with food preparation and serving equipment was stored under the beds of cabin crew. It is believed that these items were stowed there in attempts to hide potential health infringements.

The report also cites improper storage of food in the walk-in refrigerator of the La Terraza restaurant due to errors in the cooling process, dirt and debris in vegetable storage room and mildew on a refrigeration unit for fruit.

In addition, the CDC reported that a number of crew illnesses were not properly recorded.

This was the first failing inspection for Silver Shadow, a cruise with capacity for 382 passengers and 302 crew.

The full report can be viewed online here: http://wwwn.cdc.gov/InspectionQueryTool/InspectionDetailReport.aspx?ColI=MTgwMDAzOTQ%3d-n6DxX6qpl9c%3d.