Upgraded MTU Engine to Display at IWB Show 2012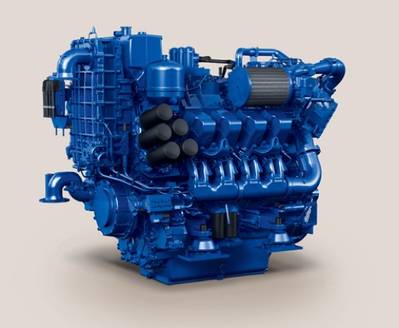 Tognum to showcase its upgraded MTU 8V 4000 engine, world's first EPA Tier 3 commercial marine engine in its class.

Tognum will display its upgraded MTU 8V 4000 M54 Ironmen workboat engine—the world's first EPA Tier 3 solution in its class—at the International Workboat Show, booth 2601, Hall C, in the Morial Convention Center in New Orleans, Dec. 5-7, 2012.

Designed for compliance with U.S. EPA Tier 3 emissions regulations without the use of exhaust aftertreatment, the upgraded MTU Series 4000 Ironmen commercial marine engines will be available in 2013 with 8, 12 or 16 cylinders for use in diesel-mechanical and diesel-electric propulsion systems or for powering on-board gensets.

Installed in diesel-mechanical systems, the Ironmen engines will be able to cover power requirements from 750 to 2,680 bhp (560 to 2,000 kW), while diesel-electric drives and marine gensets will deliver 650 to 2,000 kW power output.

In addition, the portfolio of commercial marine products in the MTU display at the International Workboat Show will include the 16V 2000 M61 engine and the MTU 12V4000 M24 Diesel Electric package.