Uprated GE 12V250 Marine Diesel Engine Passes EPA Tests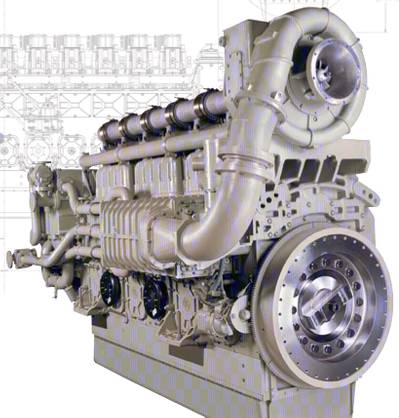 GE Marine announce successful testing of first 12V250 engine to meet upcoming EPA Tier 4i & IMO Tier III emissions without exhaust after-treatment.

The announcement was made at the recent Nor-Shipping trade fair in Oslo, Norway, following the successful completion of an extensive emissions-testing program for the first 12V250 Marine Diesel Engine that meets EPA Tier 4i and IMO Tier III in-engine emission compliance.

This past December GE announced its timeline for meeting EPA Tier 3 and Tier 4i, as well as IMO Tier III emission compliance without the need for exhaust gas after-treatment for its L250 and V250 medium speed marine diesel engines (1,550 - 4,650 kW) . GE Marine's engine technology eliminates the need for a Selective Catalytic Reduction system (SCR) and storing or using urea aboard a vessel, thereby preserving cargo and tank space.

"Successfully passing emissions testing is a major milestone in GE's development program to help businesses worldwide comply with EPA and IMO emission standards without the need for SCR after-treatment," said John Manison, general manager of GE Marine. "This new technology allows the marine industry to meet the upcoming emission compliance requirements and reduce both capital and operating expenditures."

In addition to meeting emissions compliance, the GE 12V250 MDC engine has increased power over the IMO Tier II model. The engine's new two-stage turbo charging also offers a faster response time.

GE's L250 engines rated at less than 2,000 kW will be certified as EPA Tier 2 during 2013, but will meet EPA Tier 3 emission levels ahead of the January 2014 standard path requirement. Depending on duty cycle and application, the L250 engines have greater than 5% improved fuel consumption compared to Tier 2 standards, as well as improved torque characteristics and load response rate. In addition, the 8L250 and 12/16V250 engines rated at more than 2,000 kW will meet EPA standard path Tier 4i (interim) requirements in 2014.