USCG Rescues 7 and Dog Near Haines, Alaska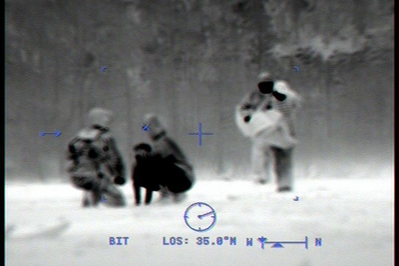 The Coast Guard rescued seven people and a dog stranded on a sandbar after a their boat capsized in the Chilkat River near Haines, Saturday.

An MH-60 Jayhawk helicopter crew from Air Station Sitka landed on the sandbar approximately 7 miles northwest of Haines, picked up the survivors and brought them to the Haines Airport where they were placed in the care of Haines EMS shortly after midnight.
Watchstanders in the Coast Guard 17th District command center in Juneau received the request for helicopter support from the Alaska State Troopers at about 10 p.m. The stranded boaters initially contacted AST via a satellite communication device that doubled as a GPS. The boaters indicated they were wet and cold.
"We were able to rapidly locate the group because they were carrying a device that allowed them to call for help and provide their exact location," said Lt. Cmdr. Joseph Plunkett, air craft commander for the case. "With air temperatures in the low 30s yesterday, this device likely saved their lives. This is a great example of how a sunny day in Alaska can quickly turn into survival situation. I'm thankful they were prepared and the conditions permitted us to help them out."