Fugro Get Shell Malaysia US$250-Million Subsea IMR Contract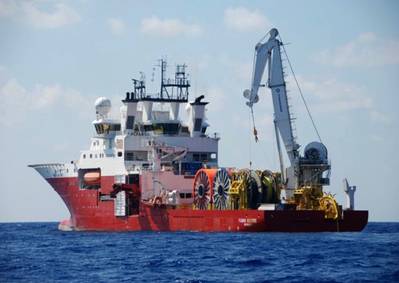 The Netherlands-based Fugro Subsea Services inform they have been awarded a long term contract by Sarawak Shell Berhad / Sabah Shell Petroleum Company Limited (Shell) for the provision of underwater inspection, maintenance and repair (IMR) services at their subsea infrastructure across Malaysia.
The contract will run for five years with options to extend. Fugro will establish a project office in Miri and a support facility in Labuan. Fugro expects to engage most of its Asia Pacific subsea fleet over the duration of the contract, dependent on the activity, which includes saturation and air diving activities, deepwater installation of trees/subsea hardware and pipeline and platform inspection services. All work will be performed under Fugro's QHSE system, which is in accordance with Shell's industry leading QHSE and operational standards.

In addition to the services provided from the vessels, the contract also includes the provision of two permanently deployed remotely operated vehicles (ROV) systems and operational personnel.

Fugro explain that they have been providing safe, high quality subsea services in Malaysia for many years. The award of the Shell underwater inspection and maintenance services contract is recognition of this experience, as well as Fugro's complete capability to service a contract of this size and scope, which has an estimated total value in excess of US$ 250-Million.