Viking Offers Variety of IBAs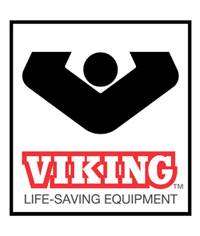 With new regulations approaching, vessels carrying life floats or rigid buoyant apparatus will have to remove them from the vessel and replace with approved survival craft.
Viking Lifesaving Equipment's IBAs, inflatable buoyant apparatus, meet this requirement for passenger ships, ferries and fishing vessels operating on inland and coastal waters. Available now, Viking encourages boat owners to place their orders as soon as possible to avoid the rush and penalties.
While IBAs are less expensive to service than liferafts, they still require annual servicing. This is easily accomplished by any of Viking's 32 service stations nationwide. Currently, Viking is offering a special IBA replacement price for customers replacing life floats. Viking will also offer fixed cost annual servicing contracts for five years.
Customers with questions regarding Viking's IBAs, special pricing or USCG regulations can send a message to ibausa@viking-life.com. Viking also encourages owners to contact their insurance company regarding how this upgraded safety equipment may lower their premiums.