Versatile Chart Table Lamp is Easy on the eyes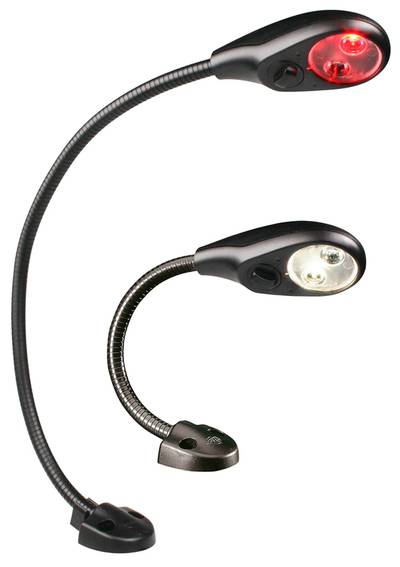 The White/Red LED Flexi Chart Table Lamp from Hella marine provides crisp, energy-efficient illumination for day or night vision conditions.
It also doubles as an attractive supplemental light.Available in white, red, and white/red LED models, the sleek and adjustable lamps are excellent for navigation areas, berths or anywhere a reading light is needed. The dual color white/red version lamps feature precise dimming via an integrated rotary switch in the lamp head. With a current draw of less than 2W, or less than 0.2A at 12V, these LED lamps are cool to the touch—important in close quarters. For an ultra-long service life, Hella marine Multivolt electronics ensure consistent illumination and circuit protection across a range of inputs from 9-31V DC.

Completely sealed, the LED Flexi Chart Table Lamp features a rugged, UV-resistant black plastic housing. White LED and Red LED models are also available with a white housing. The lamp head measures 4" L x 1.8" W x 1.4" H, with flexible 316 stainless steel arm choices of 6" or 16" lengths. The lamp comes pre-wired with 5" of twin-core marine cable. CE-approved, the White/Red LED Flexi Chart Table Lamp from Hella marine has a suggested retail price of $180 for the 6" arm model.