Vessel Design with the Crew in Mind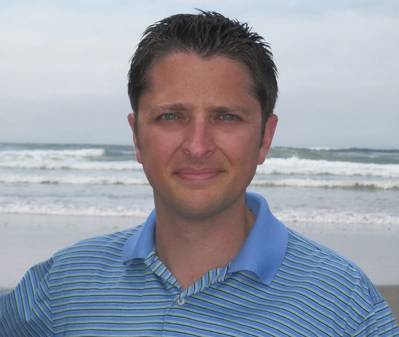 Before any keel is ever laid, naval architects spend considerable time in determining how exactly the vessel must come together. All great marine craft still need skilled and competent crews to make them maneuver and perform as their design intended. With their feet on the deck plates, crewmen have perhaps the best insight as to what works and what does not when it comes to highly functional vessel design. It happens more often than vessel owners will care to admit, but complete specifications have been written and contracts signed without bringing a single mariner to the table. Consequently, the ever popular "change order" has been created to address such situations that may arise during construction.

Why are crew considerations so important? The obvious reasons are safety and efficiency, but in the long run, it is also about retention and the future of our industry. The relevance goes far beyond providing simple creature comforts like a mini fridge in the wheelhouse or cup holders in the helm chair armrest. Maritime livelihoods are built upon infrastructure that requires sustainability via the waterways. While safety and efficiency are paramount, it is also critical to produce reliable workboat platforms that also provide a work environment that will attract and retain those who are drawn to a life at sea. There is hope for the future and it comes from owners who frown on just getting by; instead adopting a philosophy of doing it well.
On the Safe Side

Every crew member receives basic training in order to safely operate their vessel, but building a vessel that is inherently safe is also important. Where applicable, regulatory agencies dictate minimum design requirements, but real life experience can trump textbook obligations. For un-classed craft, man overboard recovery is perhaps one of the most vital safety considerations overlooked during design. Recessed watertight wells and fold out retrieval platforms can be integrated into the hull to get rescuers closer to the water and victim. This design feature and others sometimes get pushed aside on the drafting table, but may truly mean the difference between life and death.

Perhaps the biggest safety threat on board is slips, trips, and falls. The irony occurs all too frequently that the very safety devices installed to inhibit tumbling become the key culprit. For example, in areas where non-skid paint rapidly deteriorates, consider non-skid adhesive sheets that are quick and easy to install and replace. Look for safety tread that is aggressive enough to get the job done, but not so jagged that it will cut when grasped. Avoid tread with uneven surfaces or protruding overhangs that can catch on work boot heals and toes. And, when it is not clear if the design necessitates a ladder or stair case, consider a Lapeyre stair with alternating tread for an ergonomic hybrid solution.

For nearly every new military application, attention to human factors has been increasingly brought to the forefront in the vessel design process. Crew fatigue and human stresses have also been recognized as a principal concern. As such, shock mitigating technology has started to emerge as its own industry. A vast array of shock absorbing seats, tables, and floor mats are now available, but they come with high price tags and add increased weight. Resilient mounts can be made for practically every piece of machinery to cut down on the transfer of noise and vibration. Even the hull itself can be cushioned through the latest developments in impact absorbing fendering systems. On the extreme side, the U.S. government is interested in eliminating the human factor altogether and is currently seeking solutions for unmanned vessel technology.
Get 'er Done

The value of human life elevates the significance of safety, but workboats still need to make money. Time is money, and a high speed boat may be an option that pencils out. For some owners, it makes more sense to invest more capital up front in higher horsepower engines and even shell out a bit more for fuel, rather than pay expensive wages during slower and longer transits where revenue generating productivity may not be possible.

It also pays to include mariner's design input for some routine vessel operations. Docking is a prime example. The crew will provide the best advice for positioning of cleats and bollards and/or when a keyhole line chock will work much better than a closed chock. Good visibility and communications are also prime considerations. Where complete wing stations are not practical, a hand-held remote for the propulsion control system can be installed as a flexible alternative. Closed circuit television cameras and monitors can provide enhanced visibility and awareness throughout the ship, even where lighting is poor. Installing heated glass in the pilothouse guarantees a fog-free view that justifies the added cost. Furthermore, the newest loud hailer systems with talk-back technology come at an affordable price point for clear communication with diverse functionality. Little things make a big difference, and will have minimum cost impact if addressed up front.
Honor the Mariner

The value of onboard amenities that promote crew productivity should not be discounted. Amenities provide a supplement to wage compensation for retaining happy workers. E-communication has therefore evolved into a basic human right and the crew will greatly value the use of any sat-phone, e-mail, and video chat technology. Mariners trying to maintain a competent level of fitness for maintaining credentials will appreciate the clever integration of exercise equipment. And, placing individual thermostat controls in each stateroom can make the confined space more inviting as will a reasonably sized flat screen television.

User-friendly vessel designs will only evolve and improve over time. Likewise, continuous advances in computer aided design (CAD) make it easier to know and understand how each new vessel will look and feel like before the first plate is torched. Arguably, there will never be a "perfect" boat, but considering the input from your crew will certainly build a better one.

(taken from the February print edition of MarineNews magazine)
Joe Hudspeth is Business Development Manager at All American Marine, Inc., a manufacturer of high speed passenger ferries, excursion vessels, and work boats, in Bellingham, WA. Hudspeth has been involved with maritime sales, marketing and product development since 2000. He currently serves as a regional co-chairman for the Passenger Vessel Association and participates on several committees concerned with marine industry issues. Reach him at jhudspeth@allamericanmarine.com