Vitol Expands Tanker Fleet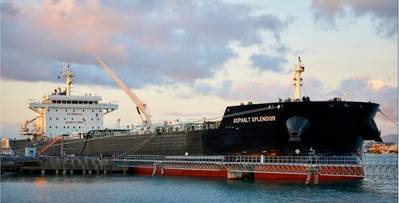 Global energy trader Vitol has agreed to acquire a further 50 percent share of the global asphalt trading company VALT to integrate the asphalt trading business into the company.

VALT is the bitumen joint-venture it established with Sargeant Marine in 2016.

The Swiss-based company said in a press release that it would acquire the final 50 percent of the joint venture which it established with Sargeant Marine in 2016. This means, on transaction completion, Vitol will own 100 percent of VALT.

The acquisition will make Vitol a leader in the trading, storage and marine transportation of asphalt products around the world, with a dedicated fleet of eleven specialised vessels.

Volumes are circa 1.4 million metric tons of asphalt per annum, managed from hubs in Asia, Europe and the US.

The transaction is subject to conditions precedent and is expected to close in Q2 2019.

Valt is a global asphalt trading, storage and transportation company that provides logistical solutions to deliver asphalt to its customers worldwide.