WaterMota to Exhibit at London Boat Show 2013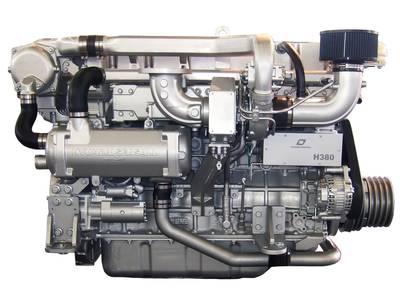 Engine, gearbox, generator specialist & product distributor WaterMota will show at the 2013 Tullet Prebon London Boat Show.
Visitors will have the opportunity to view the latest products from Craftsman Marine, D-I Industries, Doosan, Hyundai SeasAll, JMP and Whisper Power, on display with engine, gearbox and generator specialist WaterMota (WaterMota is exclusive UK and Ireland distributor for Craftsman Marine, Hyundai SeasAll and WhisperPower. The company is also exclusive UK and Ireland distributor for Doosan Infracore, D-I Industries and JMP and has an agreement with Azcue).
The stand will include a selection of engines, portholes, hatches and accessories from Craftsman Marine and the Craftsman Marine series of thrusters providing a thrust force ranging from 35kgf to 180kgf.

New products from WhisperPower will include the DC Power cube high power 24 and 48 volt charger module and the MG and MC DC/DC multi purpose power converters will also be on the stand. From D-I, their new V Drive reversing gearbox and from JMP bilge and deck wash pumps for all makes of engine.

The Hyundai SeasAll engines are designed for the leisure industry including sports boats and RIBS and also light commercial. The engines offer great fuel efficiency, reliability, power and endurance.

The WaterMota stand will be manned by the company's team of product experts, who will be available throughout the event to offer advice to both existing and potential new customers.