NY Waterway App Gets an Upgrade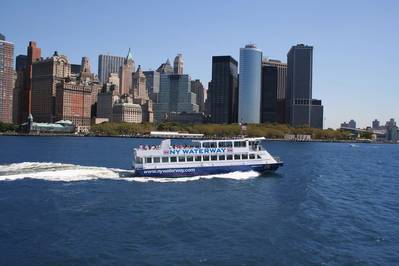 Today marks the release of Version 2.0 of the NY Waterway App, a free iOS/Android app that enables NY Waterway customers to purchase, use and store ferry tickets on their smartphones. The company also launched the app for Windows Phone.

Since its release in January 2012, the NYWW app has been downloaded 190,000 times and sold 2.1 million tickets. The creator of the app, NYC-based Bytemark, analyzed the behavior of the app's 83,000 active users to develop an update that gives users more information and flexibility. App improvements include a new "Smart Tile Home Screen," an updated interface for simplified navigation, and offline access to schedules and tickets.

Paul Goodman, CEO of Billybey Ferry Company, which operates under the NY Waterway banner, said, "This new version offers numerous functionality improvements, including easier navigation and a cached ticket storage function, which we believe will help to satisfy the needs of all of our customers."

NY Waterway App Version 2.0 Features:
New "Smart Tile Home Screen" that provides quick access to tickets, travel advisories and ticket repurchasing.
Redesigned interactive map interface to provide better information about the ferry service.
New side menu for simplified navigation.
OAuth2 account linking for faster account sign up and sign in.
Optional PIN for enhanced security within the app.
Auto-renewal option for people who ride regularly.
Updated interface for splitting payments.
New purchase history screen for easier ticket repurchasing.
Data caching for offline access to schedules, notifications and tickets.
Ability to display already active tickets and additional tickets simultaneously.

NY Waterway App Version 2.0 is now available to download for free via nywaterway.com, Google Play the iTunes App Store and the Windows Phone Store.