Wilhelmsen Liferaft Exchange Contract with MMS Co.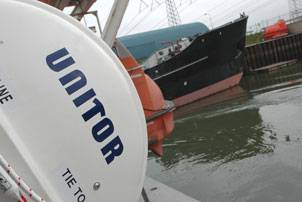 Wilhelmsen Ships Service won a major contract to supply its Unitor brand of around 200 life rafts to 47 vessels of the MMS fleet. The life rafts are being supplied to the Japan-based company as part of Wilhelmsen Ships Service's Liferaft Exchange Programme.

The liferaft exchange programme, a system of exchanging service-due life rafts on the dockside to avoid the delays of servicing, has grown rapidly in popularity across the globe. The agreement with MMS is the latest in a series of contracts which has seen many major ship managers preferring to take up the flexible option of this exchange scheme.