Wilh.Willhelmsen Holdings Report 2013 Profit Slide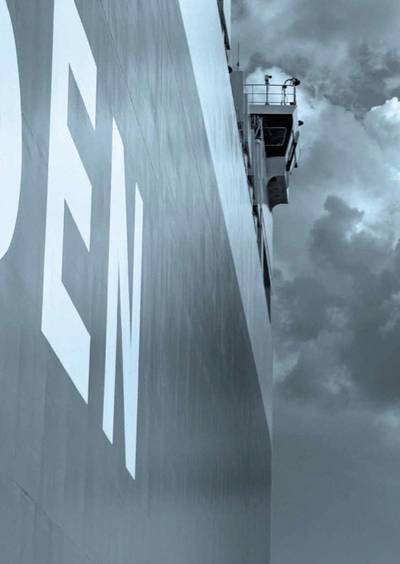 The Directors' report 2013 (extracted here) states that shipowners & technical services firm Wilh. Wilhelmsen Holding group (WWH) delivered lower results for 2013 when compared with a very strong 2012. The fallback in results was due to a 7% reduction in shipping volumes and substantial sales gains impacting previous year accounts. The accounts show that operating profit slipped from $562-million in 2012 to $325-million in 2013.

Wilh. Wilhelmsen ASA (WWASA)
Experienced lower demand for transportation of high and heavy cargoes, while auto volumes for the year were stable. Development in cargo volumes and flows resulted in an unfavourable cargo and trade mix, negatively impacting operating result within shipping. WWASA's logistics income and operat- ing result excluding sales gain were up, lifted by higher activity in all entities and contribution from Hyundai Glovis in particular. In the first quarter of 2013, the Japanese Fair Trade Commission (JFTC) issued a cease and desist order and a surcharge order, indicating that one of WWASA's operating joint ventures has participated in non-competitive behaviour in automotive transportation.

Wilhelmsen Maritime Services (WMS)
Experienced an increase in income and operating profit compared with the previous year, supported by continuous growth within the technical solutions business area. While the general shipping market remained weak during the first half of 2013, a clear improvement within key shipping segments lifted the general sentiment towards the end of the year.

Holdings & investments
All main activities within the Holding and Invest- ments segment had a positive development in 2013. NorSea Group (NSG), where WWH bought a 35 per cent share mid 2012, made a healthy contribution in its first full year. Results and shareholder value in Qube Holdings Limited (Qube) continued its upward trend from previous years, and the financial investment portfolio performed strongly supported by a general upswing in equity markets.

Sustainability and corporate social responsibility
The board acknowledges that sustainability and corporate social responsibility are important pre- requisites for creating long-term profitability and value for the company's shareholders. Further initiatives have been made in 2013 related to reduc- ing emissions, including installation of exhaust gas cleaning systems (scrubber) on one vessel and ordering of four vessels with similar systems.
Focus on anti-corruption, competition law and prevention of fraud has continued, including introduction of a global whistle blowing system. With an aim to increase transparency, WWH has in 2013 also developed its first Global Reporting Initiative (GRI) report.