Ball Country Manager for T.D. Williamson, UK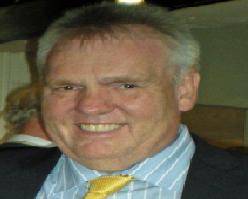 John Ball assumes United Kingdom role

T.D. Williamson, Inc. (TDW), provider of equipment and services for pipelines and pressurized piping systems for more than nine decades, is pleased to announce that John Ball recently joined the company as Country Manager, United Kingdom, for T.D. Williamson (U.K.) Limited.

In this capacity, Ball is responsible for sales development and execution, the maintenance of operational excellence, and team management.

Based in Sheffield, England, and formerly of Applus RTD UK Ltd. and Team Industrial Services, Ball has three decades of experience in account management, business development and operations management.

"The TDW commitment to, and expectation of, growth in a period when many companies are looking to consolidate rather than expand excites me," says Ball. "The opportunity to be part of the development of TDW in the United Kingdom is thrilling."

A world leader in pipeline and piping system equipment and services, TDW delivers a comprehensive portfolio of safe integrity solutions for onshore and offshore applications, including hot tapping and plugging, cleaning, geometry and MFL inspection, rehabilitation, pigging and non-tethered plugging pig technology.

Source: T.D. Williamson