Winning PIcture of Ice Patrol Ship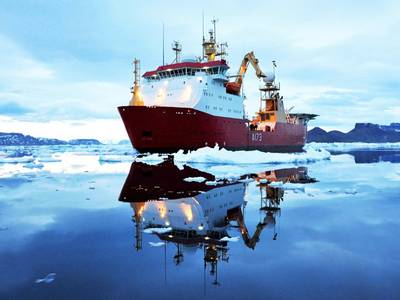 Pictures of the Royal Navy's ice patrol ship HMS Protector win Peregrine Trophy, the Royal Navy's annual photographic competition
The awards ceremony for the competition took place at the Old Royal Naval College in Greenwich last night, where the First Sea Lord, Admiral Sir Mark Stanhope, announced the winners.
This year's entries included photos from naval photographers deployed in Afghanistan, and on counter-piracy operations and other operations both abroad and in the UK.

This year's winning portfolio came from Leading Airman (Photographer) Arron Hoare, who captured the Antarctic's dramatic winter wilderness while he served on the ice patrol ship HMS Protector.
The winning portfolio captured the experiences of HMS Protector's company as they served in a ship at the end of the world. As well as assisting UK research and exploration in the Antarctic, HMS Protector and her ship's company also act as a floating embassy as they travel to and from the UK.