Meercat Workboat for Briggs Marine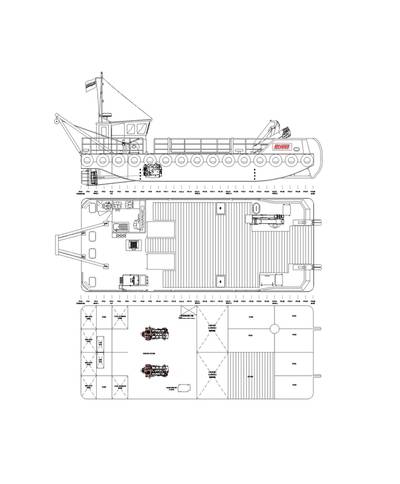 U.K.-based Meercat Workboats has sold a custom built monohull workboat to Briggs Marine.
The vessel (Hull no. 28) is 15.5m LOA, and 6m beam. Fabrication is well under way at Meercat's Portchester facility in Portsmouth, Hampshire, with Briggs Marine to take to delivery later this year.
The workboat has been configured to facilitate a deck cargo capacity of 20 metric tons and a liquid cargo capacity of sum 2 x 10,000 liters; with 2 x Doosan main engines and a BETA Marine 21kVA generator.
This sale represents the second Meercat built for Briggs Marine and the sixth Meercat built by the business since Burgess Marine acquired Meercat Workboats in September 2014.
It is also the first vessel built under Jamie Lewis's new tenure as the company's Managing Director. Jamie took over at the beginning of the month to coincide with Jason Coltman stepping down.
"It's been a real pleasure to work with Briggs Marine throughout the sale process," Lewis said. "They've chosen a fantastic specification and I'm sure that the vessel we prove not only to be fit-for-purpose in its immediate role but moreover in its future supporting the ever expanding Briggs business. She's proven and reliable and we look forward to a timely handover."
Nicholas Warren, the Managing Director of Burgess Marine, added, "Briggs are exactly the sort of customer that we want to be working with."
"We work with them very well in our core ship repair business and as we continue to develop our national network our desire remains to support clients with a genuinely national reach," Warren continued. "The likes of Briggs Marine, Svitzer, Serco and the network of Dredgers are so, so important to our extended business and it's a real honor to be building one of these key customers a new workboat."