U.S. Shipyards Fight to Return Icebreakers to Service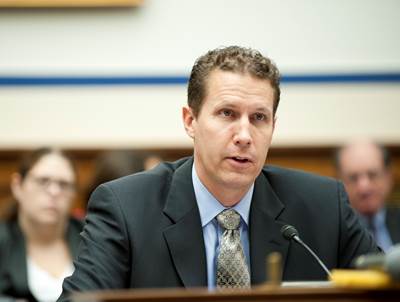 The vessel was extensively overhauled in recent years, so other additional upgrades would be minimal, retired Coast Guard icebreaker commanding officer Rear Adm. Jeffrey Garrett told the committee. Rep. Don Young (R-AK) and ranking member Rep. Rick Larsen (D-WA) both expressed pleasant surprise that a quick and inexpensive interim solution could be available while Congress, the Administration and the Coast Guard debate and try to fund a ten-year, billion-dollar project to design and build or even find and lease an entirely new icebreaker.
"I'm happy to hear that," Rep. Young said. "If all it takes is $11 million, that's not even a spit drop."
Coast Guard Commandant Robert Papp told the subcommittee that his agency recognizes the urgent need, even if he disagrees with some on the best way forward.
"Our challenge today is to ensure we're working to meet our new and emerging responsibilities in the Arctic region as capably as we've performed our long-established missions in existing areas of operation," Adm. Papp said.
Restoring the icebreakers "is an affordable, proven, prompt and practical alternative that should not be squandered," Whitcomb said. Action is needed now, Alaska Lt. Gov. Mead Treadwell told the committee. "Other Arctic and non-Arctic nations are seeing this," he said. "America is missing the boat."