Wiernicki: Class' Move into Ship Design "Dangerous"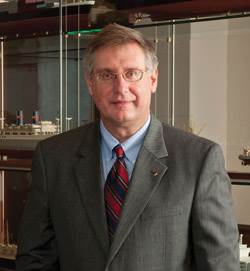 Having trained and qualified as a naval architect, Wiernicki said he was acutely aware of the differences between the design and certification disciplines and the dangers of crossing the line between them.
Wiernicki said discussions internally at ABS as well as with clients and shipyards left him unable to reconcile the concept of class acting as a ship designer which then reviews and approves the same design. He went on to state that class societies need to choose between being class societies and designers – they cannot be both.
"I will go even further and say that they should not and cannot be allowed to, because wearing both these critical hats undermines the basic safety integrity of our entire industry. This is not a class issue; this is an industry issue," he concluded.