Australian Frigate Deploys for the Middle East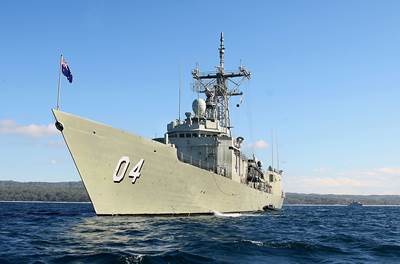 Darwin will operate as part of the multinational Combined Maritime Forces. This includes approximately three dozen ships from 30 nations patrolling more than 2.5 million square miles of international waters.
"I thank the officers and sailors onboard for their work preparing for this deployment, which will help ensure global maritime security and keep trade routes safe for legitimate mariners," Rear Admiral Mayer said.