Latest DofD Navy Contracts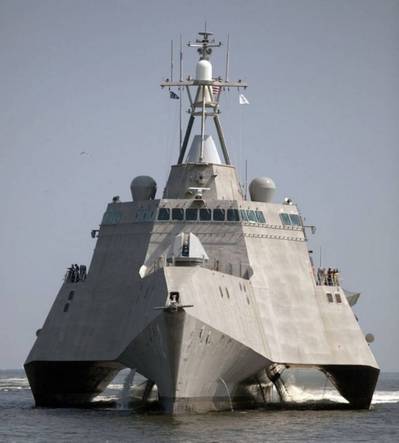 Recent Navy contracts include awards to General Dynamics (GD) Bath Iron Works, and to BAE Systems.
General Dynamics Bath Iron Works, Bath, Maine, is being awarded a $9,011,625 cost-plus-award-fee order to previously awarded basic ordering agreement (N00024-13-G-2316) to provide material and labor in support of the post-shakedown availability (PSA) for USS Independence (LCS 2). This order is for the execution of LCS 2's PSA phase two, and will provide labor and material support services for the vessel. Efforts will include program management, production supervision, temporary protection services and transportation services necessary to complete the PSA.

Work will be performed in San Diego, Calif., and is expected to be completed by December 2013.

BAE Systems, Jacksonville, Fla., is being awarded a $6,995,080 modification to a previously awarded multi-ship, multi-option cost-plus incentive fee contract (N40024-10-C-4406) to provide for the availability of USS Vicksburg (CG 69) to include ship repairs, hull, machinery, electrical, electronics, ship alterations and piping as required.
The primary focus of this repair package is to accomplish structural repairs and to accomplish the five-year boiler certification and the flight deck certification. Work will be performed in Jacksonville, Fla., and is expected to be completed by September 2013.