X-Stream: New Deepwater Pipeline Concept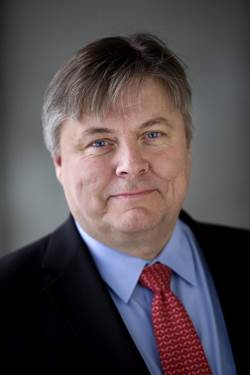 X-Stream can reduce both the pipeline wall thickness and time spent on welding and installation compared to deep-water gas pipelines currently in operation. The exact reduction in the wall thickness depends on the water depth, pipe diameter and actual pipeline profile. Typically, for a gas pipeline in water depths of 2,500 m, the wall thickness reduction can be 25 to 30 % compared to traditional designs.
By controlling the pressure differential between the pipeline's external and internal pressures at all times, the amount of steel and thickness of the pipe wall can be reduced by as much as 25-30 % - or even more compared to today's practice and depending on the actual project and its parameters. This will of course make it easier and cheaper to manufacture and install the pipeline.
The new concept is simple and reliable. During installation, it is necessary to fully or partially flood the pipeline to control its differential pressure. During operation, the i-HIPPS and i-DBB systems ensure that the pipeline's internal pressure can never drop below the collapse pressure – plus a safety margin. In sum – a certain minimum pressure will be maintained in the pipeline at all times.
"It will also be important to maintain the minimum pressure in the pipeline during pre-commissioning. This can be done using produced gas separated from the water in the pipe by a set of separation pigs and gel. This technology is not new to the industry. This method has already been initiated as standard practice by several oil companies," says Mr Venås.
A team of mainly young highly skilled engineers, headed by DNV in Rio de Janeiro, Brazil, is behind the X-Stream concept. As with the other DNV concepts launched in 2010 and 2011, the X-Stream team was asked to think outside the box.