Subsea: Standardization is the New Innovation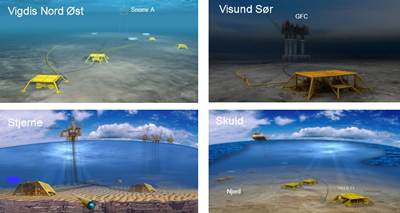 But as the complexity of global subsea projects grows, so too does the bill for contractors, suppliers, operators, engineers, researchers and just about everyone involved in subsea projects. Many believe that this doesn't have to be the case. According to some of the leading companies in Norway's vibrant subsea cluster, including Statoil, standardization is an effective way to generate cost savings in even the most complex projects.
Under this accelerated method, product specifications are simplified, existing designs are reused when possible and concepts are chosen from a preexisting catalog, eliminating the concept selection phase, Rød explained. With Fast Track, the company reports a 40% shorter execution time, a low breakeven level of $40/boe and average IRR (nom) greater than 25%.
Statoil currently has six Fast Track projects in operation off Norway, with six more on the way.