Trelleborg Debuts New Quick Release Hooks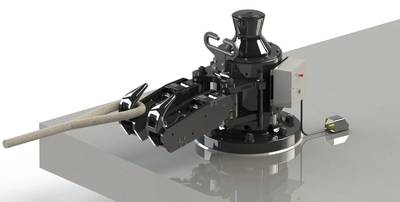 Trelleborg's marine systems operation has added to its range of Quick Release Hooks (QRHs) with the new ReadyMoor range, a standardized solution that provides a fast lead time for commercial applications, where bespoke solutions are not required.

Thanks to this ready-made approach, the ReadyMoor range provides a solution that offers the safety and operational benefits of QRHs, while passing on commercial benefits to the customer. The series is available with average delivery of just 12 weeks, the time it takes to assemble, test and ship the product.

Richard Hepworth, President of Trelleborg's marine operation, said, "Trelleborg's QRHs have provided countless facilities with the customized, high performance solutions needed to optimize their docking and mooring operations. We took the extensive knowledge and expertise gained through our SmartMoor range and applied it to develop a streamlined product for customers with less complex requirements, such as those in commercial ports and harbors. With the ReadyMoor range of QRHs, we now have the ideal solution."

The compact design of the new range ensures a small installation footprint, minimizing deck space usage and installation costs, the manufacturer said.

The new hook also reduces maintenance requirements through a single stage locking mechanism, which has fewer moving parts and that is available in double or triple hook units with a Safe Working Load (SWL) from 50 metric tons to 150 metric tons. Models with an SWL of 60 metric tons and higher are also available with integral capstans, if required.