UK Shipping Tech to be Worth USD 16.5 bln by 2030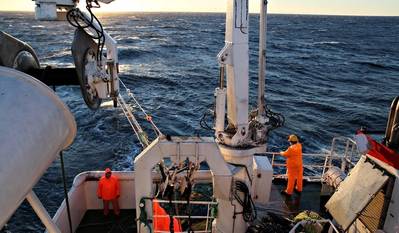 UK shipping technology sector will grow to become a GBP 12.8 billion (USD 16.5 bln ) market by 2030 from the current level of GBP 3.7 billion, revealed a study.

A new report commissioned by UK venture fund and think-tank PUBLIC estimated the growth will be fuelled largely by digitalisation of the industry, with technologies such as big data, blockchain, and artificial intelligence creating a new market for digitally enabled maritime services.

For the purposes of this report, shipping technology is defined as the technology that can be applied to make maritime trade processes more efficient and reduce bottlenecks in the flow of goods around the world. For the purposes of market-sizing, this means digital and IT spend (though not exclusively). Within this definition, we are including technology spend in the shipping, ports, shipbuilding and maritime business services industries, including related finance, legal and insurance services," said a statement.

Through interviews with industry, the study established a baseline spend on technology within the maritime sector to be 9.3% of total industry turnover. This is a conservative figure which, when crossreferenced against average UK technology spend, puts the UK maritime sector slightly behind UK average technology spend.

The projection of £12.8 billion market by 2030 is based on projections from Boston Consulting Group of a 6% annual growth in technology spend, and research from Lloyd's Register which predicts an annual growth in seagoing trade volumes of 3.4%.17

Again, these figures are conservative: it is likely that growth in technology spend in maritime will outpace other industries over the next decade as it is currently so far behind. More interesting than the size of the market is the distribution of market share.

"Currently, spend on technology within the sector is focussed on large incumbent corporate vendors, but we expect that to change significantly over the next 12 years. Using data from similar industries including fintech and govtech, we can estimate that spend on startups within the UK tradetech sector will go from just 4% of the market today to 40% by 2030," it said.

The report suggests that digital technologies should be used to improve the efficiency of vessel operations, including getting ships from the sea into berth and ports, improving the opportunities for autonomous and unmanned ships, making communication easier, and optimising the flow of ships in and out of ports.

Automation and robotics are already having an enormous impact but could have an even bigger impact as they become safer, faster, and more reliable. The commercial processes involved in shipping is one of the most compelling use cases for blockchain, according to the report. By creating smart, blockchain based contracts it will be possible to reduce the paperwork involved in the process to almost nil, whilst at the same time ensuring that all parties get paid quickly and efficiently.

Management of port systems and platforms to optimise port procedures, including smart warehousing and storage solutions by fitting IoT sensors to cargo handling equipment like pumps and cranes would make it possible to monitor and optimise the use of port assets.