GE, C-MAR to Demo Hybrid Tug Tech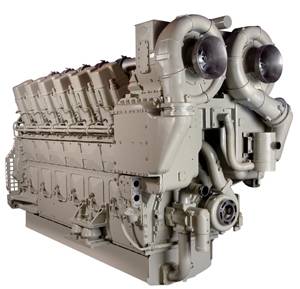 "We believe there is strong demand for a hybrid technology to improve fuel efficiency and to help customers comply with increasingly stringent emissions regulations. By combining our core expertise, GE and the C-MAR Group can effectively meet customer needs with this new hybrid technology," Manison added.
GE and the C-MAR Group unveiled its alliance today during the International Tug & Salvage Convention, an industry trade show being held in Singapore.
According to Ron Murray, President of C-MAR America Inc., Houston, Texas, "The C-MAR Group is firmly positioned as one of the world's most innovative and dynamic companies in the marine service industry and as such is delighted to be associated with GE in developing new hybrid solutions for offshore propulsion systems.
"Our hybrid tug exemplifies the newest technologies available in marine power systems and tugboat design as well as making a positive contribution to saving energy and reducing emissions," Murray added.
Under the alliance, GE will provide a packaged hybrid propulsion system that will feature its V228 or V250 medium-speed diesel engines, a generator and a new generation of batteries. GE's V228 or V250 medium-speed diesel engines range in power from 1,400 horsepower (hp)/1,004 kilowatts (kW) to 5685 continuous hp/4239 kW.
The C-MAR Group will provide the architectural design, the vessel's power and control systems, propulsors and overall project management of the boat. GE and the C-MAR Group are now in talks with a variety of potential customers, including port authorities, which are interested in this unique hybrid tug technology.
Through its company-wide Ecomagination initiative, GE has been investing and perfecting hybrid technologies for more than 30 years. In fact, the company unveiled the Evolution® Hybrid locomotive on May 24, 2007 at Union Station in Los Angeles, California. With the launch of this locomotive, GE demonstrated the progress its Transportation business has made in developing a freight hybrid locomotive that is capable of recycling thermal energy as stored power in on-board batteries.