Downloading a Solution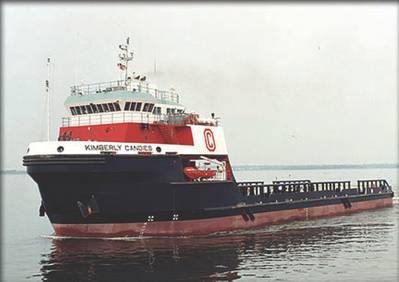 Stricter environmental regulations and soaring fuel prices have vessel owners and operators looking for innovative means to drive their vessels more efficiently and cost-effectively.
Shipowners and operators faced with mounting fuel costs and tightening environmental regulations are looking at a big hit to the bottom line, and savvy owners are searching for solutions that show promise to reduce operating costs and emissions. While everything is on the table — from modernized machinery to more efficient coatings — the recent improvement in communications alternatives between ship and shore (ie. Higher speeds and lower costs) has spurred an aggressive new round of Information Technology solution providers. Following are some interesting developments in this space.

Ship Ops Analysis
Mitsui Engineering & Shipbuilding Co. just this month started a ship operational analysis service on the Ship Operation Support Portal Site of its Maritime Solution Dept., a service designed to enable the assumption of actual ship's performance under real navigational conditions. In this service, the navigational data of the ship are analyzed by creating a ship model by means of a Ship Operation Analysis System developed by Akishima Laboratories (Mitsui Zosen) Ltd., gathering information on the ship's outline specifications and operational data from the customer. The data analyzed are segregated according to aging degradation and disturbance effect in chronological order and will be supplied as ship's operation performance information under actual sea conditions including data for sea margin, decrease of ship's speed and FOC analysis information. In addition, operational schedule support service is also offered by supplying data of meteorological influence according to season of the year and the navigational route to help finding of contractual speed, bunker contract and operational schedule most appropriate to every and each ship for its own navigational route.

Carnival UK deploys AMOS/Mimic
Carnival UK has traditionally carried out maintenance according to fixed periodic scheduling. In partnership with Lloyds Register, Carnival UK wanted to move to condition based maintenance to maximize the contribution of each asset over its lifetime. A key component of this approach was to measure and monitor changes in patterns of machinery behavior through parameters such as vibration, pressure, current, and heat. Carnival UK recognized, however, that condition monitoring alone is not a replacement for traditional planned maintenance, but should compliment their existing system. James Fisher Mimic worked closely with both SpecTec and Carnival UK to develop a unique integration of CMMS and CM systems. The merger of AMOS and Mimic has allowed AMOS to become a full-fledged condition-based maintenance system that enables planning of CBM tasks, their conduct and the results of the task to be fully incorporated into maintenance planning. To date all nine vessels have successfully implemented this system. Vibration data as well as process parameters such as pressure, temperature and load current are being collected on up to 90 assets onboard each vessel.

GL ShipManager 2.0
"Ship operators and managers have expressed the need for a more workflow-orientated software tool in order to overcome the increasing administrative burdens of complying with industry requirements and regulations", commented Heiko Hofmann, Managing Director of "Ms Logistik Systeme GmbH" (MsLS), the GL-Group-company which invented the ShipManager 2.0.
GL ShipManager 2.0 is designed to improve the efficiency of shipping operations. Simplifying and automating the administrative workload for a ship is the goal of GL ShipManager 2.0, and to do this all essential processes of administrative and operational ship management are represented in GL ShipManager's modules: GL ShipManager Basic System, Technical Management, Ship and Voyage Management, Procurement. New modules are Reporting and Analysing, and Compliance Management.
Based on the results of a focus group with three of Germany's largest shipping companies and Germanischer Lloyd, Compliance Management has been designed as a best practice solution for recording, analyzing, acting upon and documenting incidents as well as occurrences. The Incident Management module is a main component of the Compliance Management group and facilitates the implementation of a company's safety and quality management systems.
Provided with this information, Incident Management delegates and manages tasks involved in carrying out corrective actions. It has an action plan, which also includes preventive action.
GL ShipManager 2.0 is dynamic and not static: It is workflow orientated - it is not only document management. With Compliance Management it doesn't have to be communicated via an external email-system like Outlook. It has a messaging function, which is integrated in the mask of the screen. Furthermore, the messaging function has a ranking list, so everybody of the persons involved can be contacted.
The Reporting and Analyzing module is integrated with all other modules of the system to collect data on various operational processes and generate reports. GL ShipManager 2.0 provides a tool to analyze, evaluate the efficiency and optimize costs as well as processes. Reporting and Analyzing offers an array of standard reports combined with freely definable reports and the flexibility of ad-hoc reporting. The user is able to create its own reports and analyze key figures on demand.

BASSnet Fleet Management
BASS is completing the installation of BASSnet Fleet Management Systems for CMA CGM, a software solution designed to enable the French shipping giant to realize substantial cost savings and streamline the management of its fleet. The fleet management systems covers planned maintenance, purchasing, document management, safety management and operations.
"We recognized the advantage of working with an "up-to-date" and modern technology solution, yet it was a proven and mature software solution for our fleet management," said Marc Boyer-Chammard, Vice-President Information Systems & Organization of CMA CGM.
BASS has implemented BASSnet Procurement, BASSnet Maintenance, BASSnet Document Manager.
During the implementation period in 2007, BASS' consultants led system configuration workshops and training courses for system administrators and users in CMA CGM's offices and for the crew of the first pilot vessels, providing them with valuable experience in the use of the software. The overall implementation included building of new maintenance databases for the vessels and providing necessary means for fleet wide installations. At present, the system is working successfully on 50 CMA CGM ships, and in three shore offices in Le Havre, London, and the company's headquarters in Marseilles. In Q3 2008, the fleet and offices will be upgraded with the new BN2.5, which integrates requirements coming from CMA CGM experts. BASSne™ Operations (Navigation & Engine Events Log) and BASSnet SAFIR (the safety management) will also be implemented.

WeatherNav
Jeppesen Marine said that trials of WeatherNav — an integrated digital chart, weather and sea state forecasting solution — onboard two Seatrans vessels concluded successfully. Seatrans, a shipowner and operator in chemicals and forestry products shipping, signed contracts with Jeppesen Marine to implement WeatherNav on its entire 21 vessel fleet.
WeatherNav combines Jeppesen Marine electronic charts with updated accurate meteorological data in the C-Map OceanView software and in compatible bridge systems to create an integrated route planning tool. Regular updates and full decision-making support with worldwide weather and sea forecasts, combined with authorized digital charts, ensure that officers are as aware as possible of the ship's situation and route.
"Feedback from masters on our ships using this solution on a trial basis was very positive;" said Karl Johan Kleppe, Seatrans' Safety & QA manager. "They found the forecasts and route planning very useful and accurate. As a result, we chose to install this on all of our vessels across the fleet. It is now our company standard."
Kleppe explains that the system sold itself among officers, as vessels without WeatherNav regularly contacted masters with the system to get weather forecasts for their area. Now that Seatrans has opted to expand WeatherNav use across the fleet, Kleppe is focusing on implementation and training.
WeatherNav forecasts originate from the ECMWF (European Centre for Medium-Range Weather Forecasts), and its cyclone warnings from the World Meteorological Organization - a UN body. Onboard updates come in either HTML (Internet) or a number of email formats, and require only rapid review and approval by the master.

ABS Nautical'S New Vetting MKodule
ABS Nautical Systems released version 5.3.5 of the NS 5 fleet management software, providing users access to the new Vetting Module and expanded Root Cause Analysis tools. Believed to be the first vetting system incorporated into a comprehensive, fully integrated fleet management software program, the NS 5 module was developed with input and guidance from Overseas Shipholding Group (OSG), an existing ABS Nautical Systems client. The module has been designed to help tanker, bulk and barge operators improve the timeliness and accuracy of their responses to observations made during a vetting inspection, while also encouraging better preparation for future inspections through the improved use of data. "OSG highlighted to us a widespread need among tanker operators for a system that makes it easier for them to prepare for, track and monitor the actions taken during the vetting procedure" said ABS NS Vice-President, Joe Woods. "Integration with the Quality & Compliance and Maintenance & Repair modules within NS 5 provides one trail for users to follow the actions around an inspection, including the inspection report, the equipment involved, any maintenance required, and the closing of associated corrective action requests." This module has the ability to use multiple vetting guideline documents, including the OCIMF SIRE standards and the Chemical Distribution Institute (CDI) standards.

Growing Pains
Cyprus-based Intership Navigation Company Ltd. (ISN was established in 1988 as a vessel owning and management company, with divisions that handle new building design/construction supervision, technical maintenance, dry-docking, purchasing, chartering, commercial operations and insurance. ISN manages a fleet of 50 company-owned vessels, which include dry-cargo ships, LPG tankers and product carriers, all trading worldwide. ISN also manages the crews of an additional fleet of 70 ships. The company employs more than 2,500 seafarers onboard its ships, with another 1000 seafarers on leave. Initially, ISN managed the chartering and operations of its ships from its HQ in Cyprus. However, the company was experiencing exponential growth, both in the number of its managed/owned vessels as well as its managed-only vessels. To meet the management challenge of its growing fleet size, ISN expanded its base of commercial management companies. This meant that the management function became even more geographically dispersed. In order to administer all activities: chartering, operations, on-board vessel data collection-and most importantly, voyage financials-ISN needed one comprehensive software solution that all its companies could implement over time regardless of their location.
ISN was seeking a system that would port seamlessly from chartering/operations to the existing accounting software, or alternatively offer a complete accounting module within the system. The ISN team selected Veson Nautical's Integrated Maritime Operations System (IMOS). The Veson solution was also chosen because, like its commercial management companies, Veson Nautical became ISN's virtual partner.
Today ISN is reaping the benefits, including: enhanced control over information across departments and partners; ability to share and monitor information securely across partners; improved monitoring of estimates, actuals and outstandings; accounting that can be done within the software, with customization if needed; chartering and operations modules that can scale up quickly; and 'real-time' customer service.
(Reprinted from the August 2008 edition of Maritime Reporter & Engineering News)