Fairplay Towage and Multraship Launch JV in Antwerp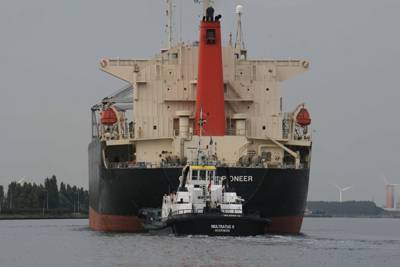 Fairplay Towage and Multraship have jointly launched a new company to provide towage services in .
Antwerp Towage NV, a 50/50 joint venture between Fairplay and Multraship, is the first new initiative launched by the two companies following the signing of an agreement in August this year by which Fairplay Towage took a 50 percent stake in Multraship.
The new company will have an office on the Tavenierkaai in and will provide shipowners and charterers with a responsive and efficient tug service in the river areas of the .
Fairplay and Multraship joined forces to create a platform to strengthen their strategic position and to expand their activities jointly. The Antwerp Towage initiative is confirmation that that strategy is working, and the two companies are delighted to be offering this new service.
The tugs deployed initially will be the Fairplay 22, Multratug 5, Fairplay 17, and Multratug 10, providing a four-vessel fleet serving the river areas of the . Eventually, there are plans to replace these tugs with newbuildings.