Concordia Maritime;s Interim Report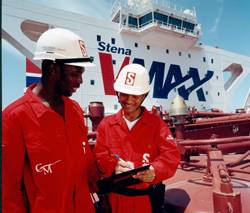 Concordia Maritime AB (publ), an international tanker shipping company, announced its interim report. Highlights include:
• Net sales: USD 50.55 million
• Profit after tax: USD 7.20 million
• Profit per share after tax: USD .150
• EBITDA of USD 18.1 (9.2) million
• Forecast for 2008 unchanged: A profit before tax of USD 9.03 million
Concordia Maritime has ordered ten tankers, which are being built in accordance with the MAX concept. Six P-MAX-vessels have been delivered and four will be delivered during 2009/2010. These vessels, P-MAX, are product tankers of about 65,200 dwt.