A Raft of Cruise Lines Have Suspended Operations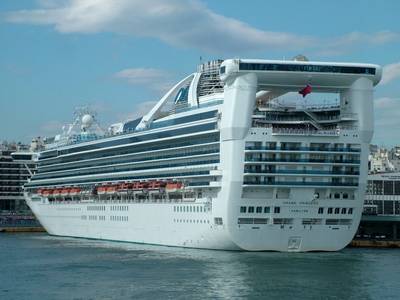 Several major cruise operators have voluntarily suspended operations in response to the developing coronavirus pandemic. For most, the reason given has been "an abundance of caution".
On Wednesday, Viking became the first major cruise line to temporarily suspend operations, canceling all river and ocean cruises scheduled to embark between March 12 to April 30. It said it expected to resume sailings on May 1.
Princess Cruises, the operator of two coronavirus-stricken ships -- Diamond Princess and Grand Princess -- said on Thursday that its fleet of 18 cruise ships would not sail for two months.
Acting U.S. Homeland Security Secretary Chad F. Wolf said, "I commend Princess Cruises and Viking Cruises for initiating a voluntary pause in their operations to protect the health and safety of their passengers, crew and countries they visit.
"I encourage others in the industry to follow their lead until appropriate safety measures are put in place. President Trump is grateful for their leadership and fully supports the cruise line industry and their importance to the U.S. economy."
While the U.S. is encouraging operators to suspend operations, Canada on Friday went so far as to suspend all cruise ship sailings for ships capable of carrying more than 500 passengers and crew up to July 1. The country's Chief Public Health Officer is also recommending that Canadians avoid going on cruise ships amid the current outbreak.
Many ports globally have also temporary blocked cruise ships from entering.
Meanwhile, a number of other major operators have followed Viking and Princess to press the pause button.
Richard Branson's new cruise line Virgin Voyages has postponed its inaugural sailing season for the newly built Scarlet Lady until July 15, with a maiden voyage now pushed back to August 7.
Disney Cruise Line said it will suspend operations of its four ships from March 14 through the end of the month.
Carnival-owned Costa Cruises and AIDA Cruises, sister brands to Princess Cruises, have suspended operations until early April.
Fred. Olsen Cruise Line announced it will suspend ocean cruise operations until May 23. It's river ship Brabant will sail as scheduled.
Saga Cruises has temporarily suspend ocean cruises onboard Saga Sapphire and Spirit of Discovery from March 15 to May 2020.
The Scenic Group (Scenic Luxury Cruises & Tours, Emerald Cruises, Evergreen Cruises & Tours) has canceled all sailings through April 30.
Uniworld announced it has has suspended European river itineraries through April 23.
AmaWaterways said it will cancel all of its Europe river cruises through April 25.
Celestyal Cruises has suspended all operations through May 1.
Windstar Cruises has paused all global operations from March 14 through April 30.