WTS Acquires Tankship & Rig Inert Gas Provider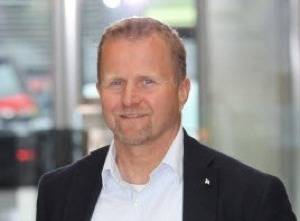 Wilhelmsen Technical Solutions AS (WTS) acquires Maritime Protection AS, strengthening its safety portfolio for the marine & offshore segments.

WTS has signed an agreement to acquire 100% of the shares in Maritime Protection AS (MP). Subject to certain conditions, the transaction will be closed 25 April 2013.
"I am very excited that we show our commitment to the maritime industry and its customers, with our second acquisition in six months," says Petter Traaholt, President Wilhelmsen Technical Solutions (WTS). "Maritime Protection has the hallmarks of a world class asset within its genre with a strong reputation and solid foundation. By investing and expanding our offer we not only strengthen our safety portfolio, but we can now deliver a complete range of inert gas solutions for offshore and marine applications."

Purchased from Boss Montasje AS and a group of local investors, the company is DNV and Achilles certified and has over 40 years' experience in supplying inert gas systems to the maritime industry, including application in oil tankers, LNG/LPG carriers, product tankers and rigs.

"Maritime Protection's strong engineering capabilities and development knowledge, teamed up with our expertise and global network will give a valuable lift to our marine and offshore capabilities. This in turn secures regulatory compliance for our customers" says Traaholt.

"We welcome WTS as our new owners," says Steinar Andersen, Managing director of Maritime Protection. "With this move, we will expand our footprint in the marine and offshore segments significantly. WTS' financial platform enables us to reach higher and wider, to target the larger owners in the market. Teaming up further strengthens our high quality brand and I am eager to see how far we can go together."