Brookfield Completes Acquisition of Teekay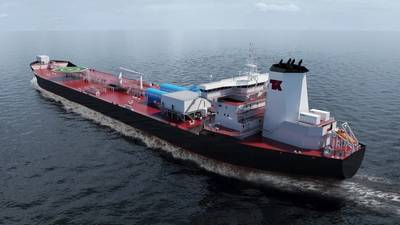 Teekay Corporation and Teekay Offshore Partners announced that they have completed their previously announced comprehensive transaction with Brookfield Business, together with its institutional partners (collectively Brookfield).
"With this comprehensive transaction now completed, Teekay looks forward to working with Brookfield as co-sponsors of Teekay Offshore to support the Partnership's continued growth," commented Kenneth Hvid, Teekay's President and CEO.
"This transaction has significantly strengthened Teekay Offshore's capital structure and together with management and the Board of Directors, we are now in a position to focus on developing the next phase of the Partnership's strategy."
"With our existing in-progress growth projects now fully financed and nearing completion, our top priority is to deliver these projects into operation, which are expected to contribute approximately an incremental $200 million of run-rate annual cash flow from vessel operations," commented Ingvild Sæther, President and CEO of
Teekay Offshore Group Ltd.
Ms. Sæther continued "With a stronger balance sheet, access to capital, market-leading positions and presence in attractive markets, we believe Teekay Offshore is well-positioned to take advantage of future opportunities as the global energy market recovers."
Teekay Offshore also announced today the following changes to the Board of Directors of
Teekay Offshore GP LLC
(TOO GP), the general partner of the Partnership:
C. Sean Day
and Carl Mikael L.L. von Mentzer have retired from their positions as directors, effective September 25, 2017, after serving 11 years on the TOO GP Board.
Concurrently with the closing of the transaction, the following four individuals nominated by Brookfield were elected to the TOO GP Board: David Levenson, Jim Reid, Walter Weathers and Bradley Weismiller.
"Sean and Mikael have been instrumental in building Teekay Offshore since the Partnership's initial public offering in 2006," commented Bill Utt, TOO GP's Chairman. "I would like to thank Sean and Mikael for all their invaluable support over the past 11 years and look forward to working with the new board members as we set our sights on the future."