Latin America Ports to Berth Larger Vessels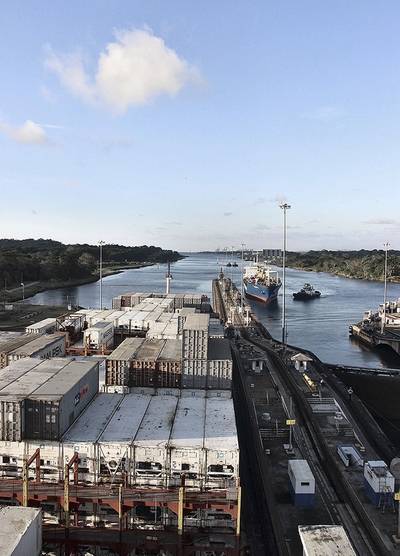 Foreign trade and energy have boosted economies throughout the Americas. From the USA, to Argentina, Ecuador and the Bahamas, Maersk is helping unleash the region's potential by facilitating the flow of goods around the globe.
With modern infrastructure and improved access to international trade, Latin America´s economic growth can be significantly improved.
Investments to secure access for larger vessels in US East Coast ports are underway and required to make it viable for the New Panamax vessels to be deployed on Maersk Line's Asia–US East Coast services.
Central and South America remain under-represented in global shipping, in part due to inadequate infrastructure; APM Terminals is directly addressing this deficiency, building up an intermodal terminal in Lázaro Cárdenas, Mexico, and a container port project in Moin, Costa Rica.
Both terminals will be able to accommodate the larger vessels entering into Latin America trade lanes with the widening of the Panama Canal.
Across Latin America there are several challenges to be tackled such as the lack of highway capacity between the Port of Callao in Peru and the capital Lima.
The congestion in the port of Santos in Brazil is a barrier to growth in one of the biggest markets in the region. Colombia is another country where connectivity between the coast and the larger cities like Bogotá and Medellín is still not optimal.