American Club's Safety Module on Enclosed Spaces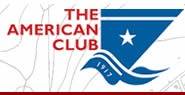 The latest addition to the American P&I Club's e-learning tools deals with the highly topical issue of entry into enclosed spaces onboard ship.
The Case of the Silent Assassin reveals the hazards of entering enclosed spaces, which has already caused fatalities despite being a routine activity. The module is a new case study developed and produced by IDESS IT, showing how two seafarers were killed by …. almost nothing. All the club's modules are accessible wherever there is an Internet connection, or through the shipboard Plug&Pay system. The system also includes a secure online testing facility. Club members can track their seafarers' knowledge and keep-up-to-date records of familiarisation training in compliance with both the STCW Convention and the company's Safety Management System requirements under the ISM Code.