Alfa Laval Announced Plans for SMM 2016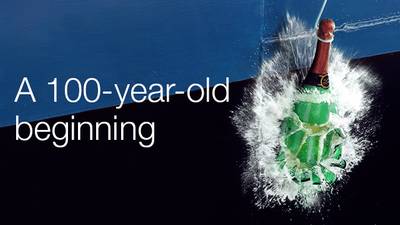 At SMM 2016, Alfa Laval will mark the 100th anniversary of its first marine separator, and present marine customers with more new solutions.
Over the course of a century, Alfa Laval has provided solutions for a whole spectrum of marine challenges – aimed at improving customers' operations, but also their bottom line and peace of mind. At this year's SMM exhibition, taking place September 6-9, in Hamburg,
Germany
, the company's breadth will be on display.
Alfa Laval's stand will also showcase new products for new fuels,
energy efficiency
, environmental compliance and reducing operational cost, including offerings in oil cleaning and service. Among the highlights will be the new Alfa Laval hydraulic control oil (HCO) filter, as well as the skid-mounted Alfa Laval PureBallast 3.1/300 Compact, the smallest ballast water treatment system on the market for flows up to 300 m3/h.
Besides exhibiting new solutions in the stand, Alfa Laval will look back at the one that preceded them all. It was exactly 100 years ago that the U.S. Navy asked Alfa Laval to develop a centrifugal oil-cleaning separator, which was delivered in 1917.
To commemorate the anniversary, visitors will be invited for a 20-minute stand tour each day at 16:30. Afterwards, happy hour will begin with a signature drink and the sounds of a period jazz band.