NCDOT Announces Launch Of North Carolina Maritime Strategy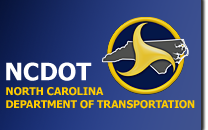 RALEIGH —The North Carolina Department of Transportation today announced the launch of the North Carolina Maritime Strategy planning study. The Governor's Logistics Task Force recommended a study be initiated to evaluate the current and future role ports play, if any, in sustaining North Carolina's efforts to create jobs and strengthen the economy across the State.

"The study provides us the opportunity to take an objective look at the future of the maritime industry in North Carolina and assess these options with a fresh set of eyes," said Lt. Governor Walter Dalton, Chair of the Governor's Leadership Task Force "As the Task Force has been travelling the state over the past year we have heard a lot about the importance of our state's maritime assets and the needs for improvement to ensure that they remain competitive for the future. Because of the breadth of the issue, we have tasked NCDOT with engaging in a study regarding our maritime present and future opportunities. We've also convened an Executive Team to oversee this process, evaluate the results and provide an objective technical and economic analysis to answer these questions."

The Maritime Strategy Executive Team is comprised of state-level leaders, including the Lieutenant Governor, the Governor's Senior Policy Advisor, Secretary of Transportation, Secretary of Commerce, and Secretary of the Environment and Natural Resources. An Advisory Council will also be formed which will consist of state officials and staff; industry representatives from ocean shipping, trucking, rail and manufacturing interests; and community-at-large representatives.

"Ensuring North Carolina's transportation system is prepared to take full advantage of the economic opportunity before us is a critical component in our overall economic development strategy," said Eugene Conti, NC Secretary of Transportation. "We need solid data that directs any future investments in our ports and this study will provide that."

The North Carolina Maritime Strategy team will collect technical data and receive input from businesses and citizens through informational meetings, public workshops, industry discussions. Written comments can be submitted via the website, email or in writing.

NCDOT has hired the private-sector consulting team of AECOM, URS and Eydo to conduct the Maritime Study development process.

Source: http://www.ncdot.org