Fabricom Expands, Makes Two Senior Appointments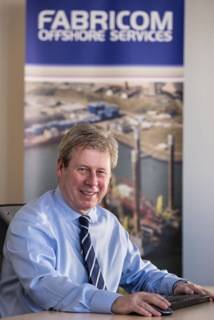 Oil and gas engineering company Fabricom Offshore Services announced its relocation from Aberdeen's Riverside House to larger office facilities at Berry Street in the city center. The move, which comes less than a year after the company established a base in Aberdeen, is the result of new business and increases the company's presence and capability in Aberdeen.

Fabricom also reinforced its Aberdeen organization with the senior appointments of Mike Grant, as Aberdeen Projects Development Manager and Pat Martin, as the Aberdeen Office Engineering Manager.

Allan Cairns, Fabricom's CEO said, "The expansion of our Aberdeen operation and the move to larger premises represents a major milestone for Fabricom Offshore Services. It not only demonstrates the company's growth but fortifies Fabricom's continued commitment to further develop and expand our business in the North Sea, across the United Kingdom Continental Shelf (UKCS) and beyond.

"It is also a great testament to everyone in the Fabricom team and emphasizes the growing reach of our dedicated engineering expertise, particularly in Aberdeen's offshore brownfield sector."

Fabricom's Aberdeen operation will support the company's Newcastle office by the provision of a management and engineering team, focused on the execution and delivery of concept studies and front end engineering design (FEED) as well as providing construction management services. Fabricom anticipates that its Aberdeen-based team will increase to 35 by the end of 2013.

Through their appointments to the Aberdeen facilities, Mike and Pat will be responsible for the management and execution of all the Aberdeen-related projects.

Mike Grant joins Fabricom Offshore Services as Aberdeen projects development manager. Mike comes to Fabricom with over 30 years' experience in the offshore oil and gas and petro-chemical industry incorporating brownfield and greenfield projects. Previously, he has held numerous senior management positions with a number of established oil companies and contractors. He also has experience with the delivery of major EPIC topside projects across various U.K. and global locations.

After five years at Fabricom Offshore Services as lead electrical and instrument engineer, Pat Martin has been appointed Aberdeen office engineering manager. Pat can draw upon 30 years' experience in the industry previously holding roles in engineering management and project management for a number of operators in the U.K. and global locations. Pat has also managed and delivered engineering procurement installation and commissioning (EPIC) projects in both the upstream and downstream sectors. Pat, who is an instrument and controls engineer by background and training, is a chartered engineer and a fellow of the Institute of Measurement and Control.